Dear Students,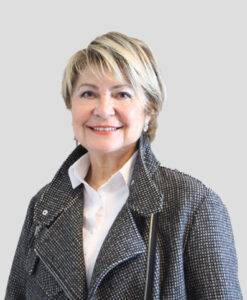 Lokman Hekim University has created a unique first in the concept of a health-themed University in Ankara, our capital, by incorporating five health-related faculties. Our Faculty of Dentistry, one of these faculties, is taking steps towards rapid development and gives us a justified pride.
Education in our faculty lasts for five years, and in the first three years of vocational education, students develop their professional skills with pre-clinical practice courses as well as basic medical courses and dentistry theoretical courses. Our pre-clinical practice courses are carried out in fully equipped Prosthetics and multidisciplinary Phantom laboratories, and the applications to be performed on the patient are also taught by simulation by providing one-to-one clinical conditions. 4th and 5th grades are the years in which clinical practices are given predominantly, and for the education of the seniors, multidisciplinary approaches in which all the treatments of a patient are performed from beginning to end.
My dear dentist candidate friends, your material is human. Without forgetting this, I would like to emphasize that you should make sure that we will make endless efforts in education with all our academic staff and that we will follow it, especially in order to develop common sense in your bedside applications with the utmost care.
Our purpose in education is to raise contemporary dentists who are well equipped with a five-year program worthy of 21st century dentistry, have high synthesis skills, and have ethical values, by going beyond classical education.
Dentistry is a very valuable profession that is closely related to aesthetic concepts that include science and art. Today, digitalization extends its arms to all sides and, as a matter of fact, engulfs our profession with dizzying speed. The educational part of these practices, which create various comforts and amenities both from the point of view of the doctor and the patient by minimizing the time factor in the procedures performed, is among our curricula in all aspects.
Our most important goal is to make these transfers to our students by constantly renewing our knowledge in order to educate dentists, who have proven themselves in the international arena, have advanced knowledge and research skills, have developed social responsibility awareness.
The choice of our faculty by foreign students is increasing every day. It is aimed to provide the best dentistry education in Turkey with a strong academic staff to both domestic and foreign students.
It is our greatest principle to educate dentists who lived in ancient times and who are faithful to the oath of Hippocrates, who is considered to be the founder of western medicine; All our efforts are to equip you with modern knowledge and to send you off as dentists who are proud of being graduates of the "Lokman Hekim University Faculty of Dentistry" with ethical values, until the end of your education period that we will send you off by having this oath.
I believe that we will carry out this honourable and important task in the best way possible with an understanding of superior responsibility. I express my gratitude to all my dear colleagues in the academic and administrative staff, whose efforts I do not doubt.
With warmest regards,
Prof. Dr. LALE KARAAĞAÇLIOĞLU