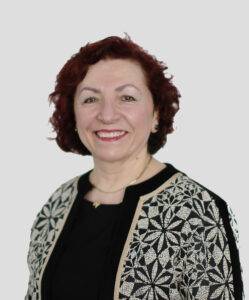 Lokman Hekim University was established in December 2017 with the approval from the Council of Ministers and its establishment decision was published in the Official Gazette. Our "health themed" is not actually new but has laid its foundation with its 22 years of service in hospitals. Aiming to become a brand in the field of health The Faculty of Health Sciences is a must in a university. In this context, our faculty started its education with the first students in the 2018-2019 academic year. Within the Faculty of Health Sciences are Nutrition and Dietetics, Midwifery, Physiotherapy and Rehabilitation and Nursing Departments that form the cornerstones of health service. All of these departments will continue to develop with their student and learning-centred programs. Our rapidly developing teaching staff are nationally and internationally recognized in their fields. Everyone has adopted the principle of lifelong learning. In addition to 4-year undergraduate education in our departments, graduate education is also provided in our health sciences institute.
Dear Dietitian, Midwife, Physiotherapist and Nurse candidate friends,
In our faculty, founded in the capital city Ankara we aim to be the pioneer in the field of health. As the teaching staff, we want to educate you to be our future professionals in the field of health, make individual decisions more effectively, take responsibility of the decisions you make, have collective thinking and role models with professional stand.
Do you not want to start your professional life more consciously by finding the application areas in Lokman Hekim Hospitals and reinforcing your learning with its protective and therapeutic philosophy equipped with the requirements of the age?
While the university environment is an important opportunity to support your individual development, it will also give you many responsibilities for your professional development. In this process, you will develop socially, become more mature, build healthy close relationships and gain many skills. Ultimately, to realize yourself, you will decide what will best suit you. We promise to guide you through this experience. As the philosophy of lifelong learning emphasizes, we will continuously improve the programs and training methods we provide with the feedback we receive from you.
In addition to the teachings about life, you, our students will become the soldiers of the health army by learning the principles and methods of protecting the health, healing and treating of the individual, family and society. For this, you will take responsibility to develop your individual vision and determine your roadmap. You will be satisfied with your academic and personal life with planned and correct working methods. You will know yourself better and express yourself appropriately with the many communication and coping skills gained through the trainings you receive. While these skills benefit you, they will be reflected in your practices to the healthy or sick individuals you serve.
Today; technological developments in health sciences and life styles created by sociological changes also affect health needs in societies. The need for qualified manpower – which can determine the needs of the society in the field of health, provides treatment and care services according to the needs, follow the technological developments and continuously update the scientific knowledge- is increasing. With the education you receive; as well-qualified individuals, you will be in the position of people who are preferred; not a jobseeker, and you will experience the pride of being a "graduate of Lokman Hekim University". We look forward to seeing you at our Lokman Hekim University Faculty of Health Sciences Departments to live this pride. We are ready to live this pride with you.
Our primary goal is to educate you, our students to be effective in shaping the future of our country, to be confident, successful and happy individuals who are able to produce constructive and creative solutions for the problems encountered by continuously strengthening your existing potential. Providing qualified and high quality health services to the society is possible by working as a team of well-trained health professionals. As the Faculty of Health Sciences, we take on the task of raising important members of this team. We expect you, our students, to become healthcare professionals who give importance to social and cultural values, respect ethical values ​​and human beings, think critically, produce solutions, open to research and developments, well-educated and will give direction to the future throughout your lives.
We welcome all our students who joined us as a result of a challenging process.
Prof. Dr. Fatma Öz
Dean