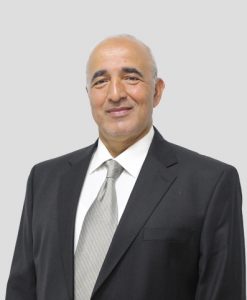 Dear students and parents,
Lokman Hekim University Faculty of Sports Sciences has completed the third academic year in this year. During this period, our faculty has opened three undergraduate programs and one postgraduate program. Besides undergraduate program for trainer education where 50 students will be accepted by a talent test, students are accepted by the central placement exam to sports business in the sports management program and preventive and therapeutic recreation module in the recreation program.
"People live upon their choices". The choice made by you when you start university is one of the determining factors that would change your life and life of your loved ones. Lokman Hekim University Faculty of Sports Sciences is aware of this and acts accordingly. Our objective is to allow you to acquire knowledge, skill and experience to make you different in increased competition conditions, for this purpose, we aim to educate our students as individuals that produce, use, disseminate and implement information, and have a good knowledge of technologies. In addition to theoretical and institutional knowledge, we, as the university and faculty, collaborate with respective stakeholders in sports area in order to prepare our students for business life before graduation.
Lokman Hekim University quickly raises the line of success in the educational, research and social service fields. Our university is a health-theme academic institution where health and sports and interdisciplinary collaboration are realized at maximum level. "Healthy life and exercises", which is the most important element of sports industry in our world, is the critical factor for improving quality of life of people and provides many business opportunities in this field. Our graduates may work as a trainer, individual sport counsellor, sports announcer, sports reporter, fitness manager and recreation leader in the public institutions and organizations both in the medical industry and sports industry as well as in relevant organizations of private sector. Furthermore, our Faculty provides the graduates who start postgraduate education with opportunity to begin academic life.
We will feel proud of seeing you among us as we adopt a student-focused visionary and proactive sense of education through our qualified academic staff and modern working facilities of our university.
"Dear Youngsters, future is yours"
Prof Dr Mehmet Settar KOÇAK
The Dean of Faculty of Sports Sciences