Dear Postgraduate Students,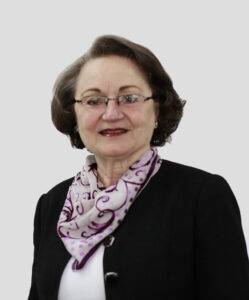 The duty of institutes within the universities is to produce new information, develop information-based technology, use the existing information and technology to meet the society needs and educate qualified work force specialized in the field as well as to do independent research through doctorate programs, investigate and interpret scientific events with a broad and deep view, allow to acquire a skill to identify the required steps for achieving new synthesises, and educate research scientists.
Lokman Hekim University as a Foundation University established in Ankara in the field of Medical Sciences is one step closer to its goal to educate qualified work force and research scientists through its powerful academic staff in the Faculty of Medicine, Faculty of Dentistry, Faculty of Pharmacy, Faculty of Medical Sciences (Nutrition and Dietetic, Nursing, Midwifery, Physical Therapy and Rehabilitation Departments) and Faculty of Sports Sciences  by means of postgraduate and doctorate programs opened under the roof of Institute of Medical Sciences. Over three years since our Institute was established, 17 postgraduate programs with thesis, one non-thesis postgraduate program and eight doctorate programs have been opened. Along with our interdisciplinary programs contained in the postgraduate education as planned to meet today's requirements, graduates from all of our postgraduate and doctorate programs will form the qualified work force of our society who think, search, question, produce ideas, and exchange information.
By the use of rapidly developing technology in today's world, information especially obtained from the health sector requires continuity of education in this field. Therefore, there is an intense demand for the education after undergraduate study in medical sciences. This demand is effectively satisfied by the education delivered by the postgraduate programs of our Institute.
Our Institute assumes as a principle to make no concessions on the quality of education, improve continuously, keep up with the global developments, and set up any infrastructure for a more quality education and research environment for our graduates to be raised as scientists who are loyal to universal scientific and ethical principles, who have a critical and analytical perspective, who think freely, question and investigate, who have a higher confidence, who have adapted lifelong learning as a philosophy and developed a skill of problem solving, who can produce innovative ideas for the human-nature-health interaction, and who have a higher motivation for shaping a healthier and liveable future and for taking responsibility.
Based on these principles, we invite all bachelors who are able to do research at national and international level, are open to developments, have a universal perspective, are loyal to ethical principles, adopt our mission to modern and independent scientists, will make difference through knowledge and skill acquired in the healthcare field, provide guidance for national healthcare services and policies, will evolve, cause to improve, produce, and share the produced information at national and international level.
Best and Warm Regards,