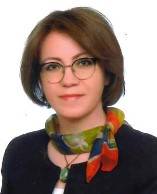 Dear Graduate Students,
Knowledge is an important value that liberates individuals and societies and gives its name to the century in which we live. For this reason, it is among the primary targets of each country to produce new information, to develop technology based on information, to train qualified manpower that is specialized in specific areas and can use the existing information and technology to meet the needs of the society. Institutes within universities are the most important institutions for countries to achieve these goals. Because, the most important responsibility of the institutes is to train scientists who can produce information through researches and specialized manpower with the ability to use knowledge specific to certain fields. In this respect, institutes contribute to the development levels of countries and shape their future.
Today, information especially in the field of health is changing and developing very rapidly. Continuing education has become imperative for healthcare professionals to adapt to these developments, access current scientific information and provide reliable evidence-based services. The most important feature that will distinguish the individuals from others in professional life, ensure that they are sought and preferred is the achievements they made through postgraduate education after the undergraduate education. On the other hand, postgraduate education not only provides opportunity to the individuals to specialize in certain areas but also opens the way to become a scientist who produces knowledge. With this understanding and awareness, Lokman Hekim University, which provides training at the associate and undergraduate level in order to meet the health manpower needs of our country, established the Institute of Health Sciences in 2018 and took the responsibility for raising specialists and qualified scientists with certain theoretical knowledge and application skills in certain areas related to health.
Although Lokman Hekim University Institute of Health Sciences has recently been established, it has launched a master's degree program in five fields: Analytical Chemistry, Nutrition and Dietetics, Pharmaceutical Toxicology, Histology and Embryology and Pharmaceutical Research and Development Studies. We aim to expand our postgraduate education by offering the doctoral programs as a continuation of the existing master's programs and offering master's degree programmes in the near future in various departments of The Faculty of Medicine, Faculty of Dentistry, Faculty of Pharmacy, Faculty of Health Sciences (Department of Nutrition and Dietetics, Nursing, Midwifery, Physiotherapy and Rehabilitation), and Faculty of Sport Sciences which provide undergraduate education within our university. We have adopted the principles of not compromising the quality of education, continuous improvement, following the world agenda and preparing all kinds of infrastructure for a more qualified education and research environment in order to train scientists who comply with universal scientific and ethical principles, have a critical and analytical perspective, ask, question, make researches, have high self-confidence, have developed lifelong learning philosophy and problem-solving skills, produce innovative ideas for human-nature-health interaction and have high motivation to take responsibility in shaping the future while we are making our graduate programs numerically sufficient as Lokman Hekim University Institute of Health Sciences.
With this principle and determination; we expect all graduates who want to make a difference with the knowledge and skills to be gained in the field of health, guide the health services and policies of our country, develop, improve, produce and share their knowledge at national and international level to receive education at Lokman Hekim University, Institute of Health Sciences.
Best Regards
Professor Dr. Zehra GOLBASI
Director of Institute of Health Sciences